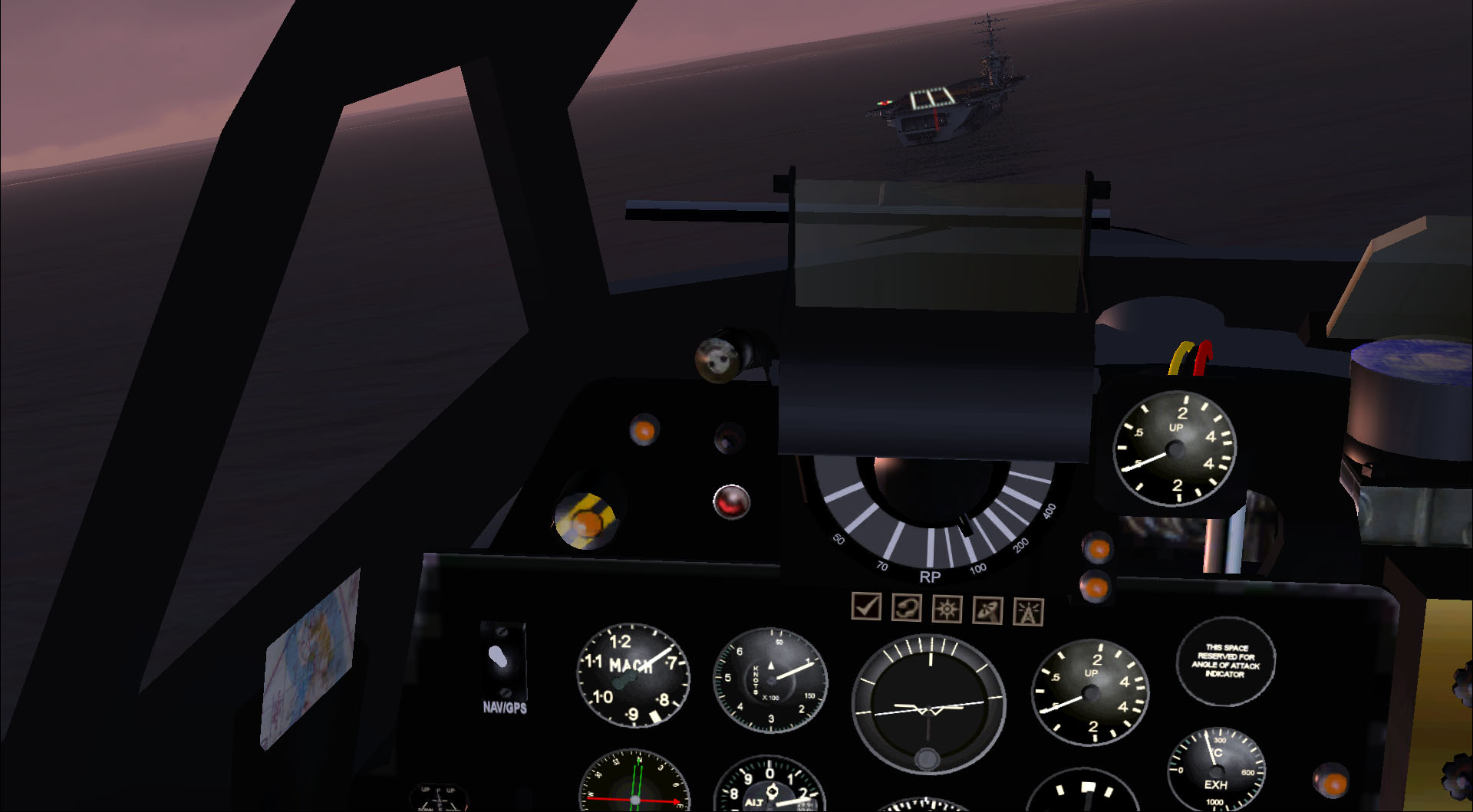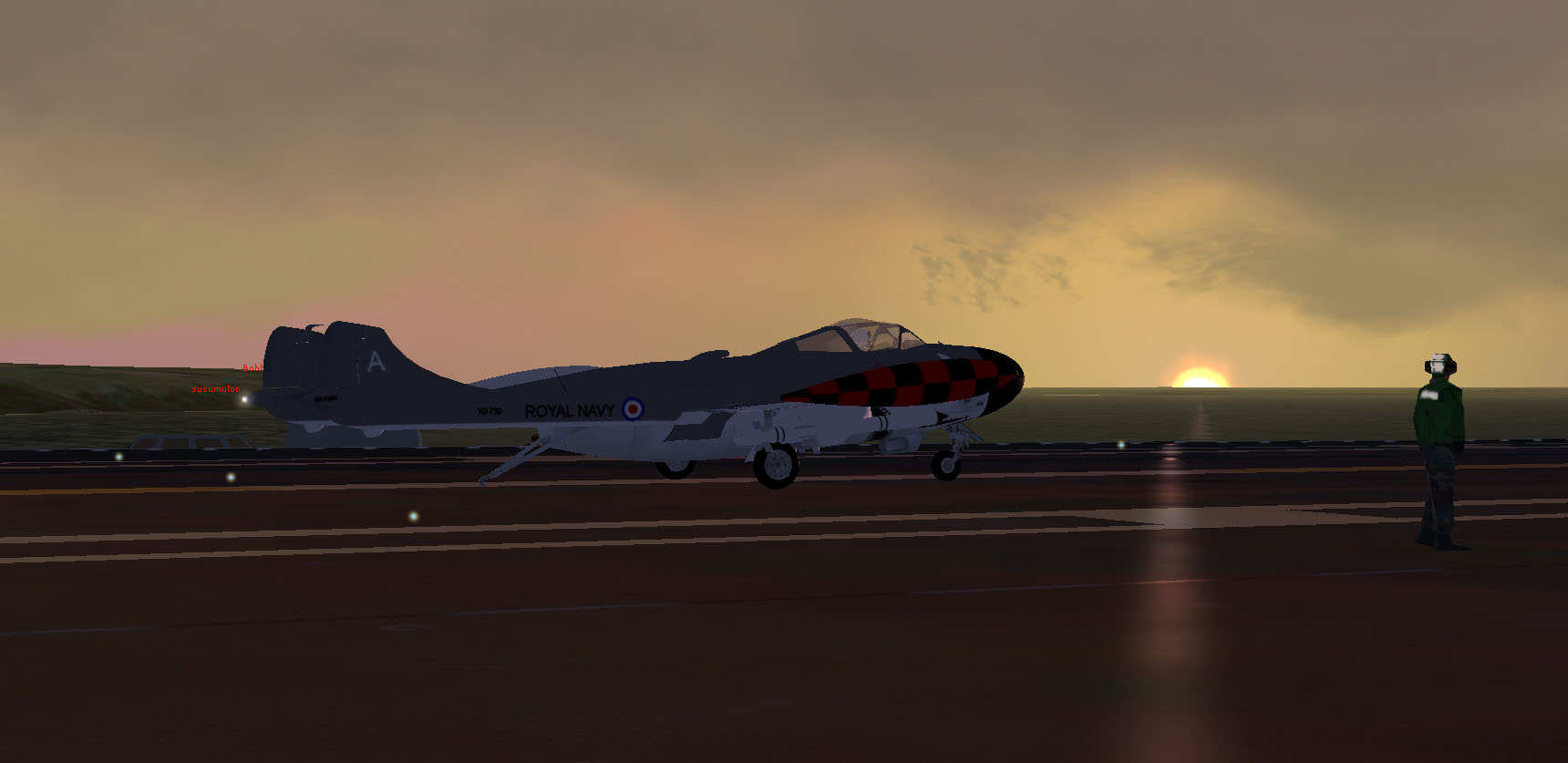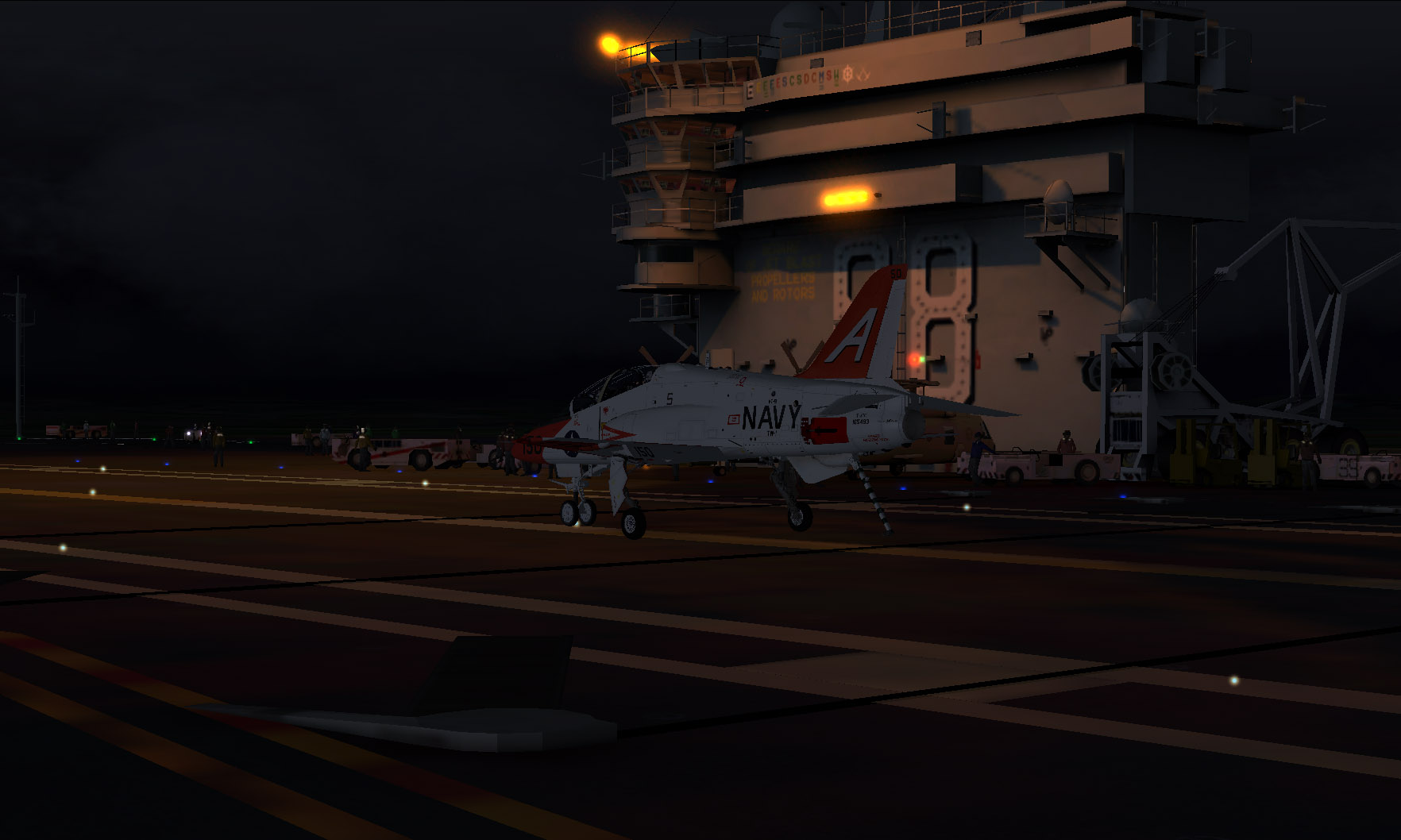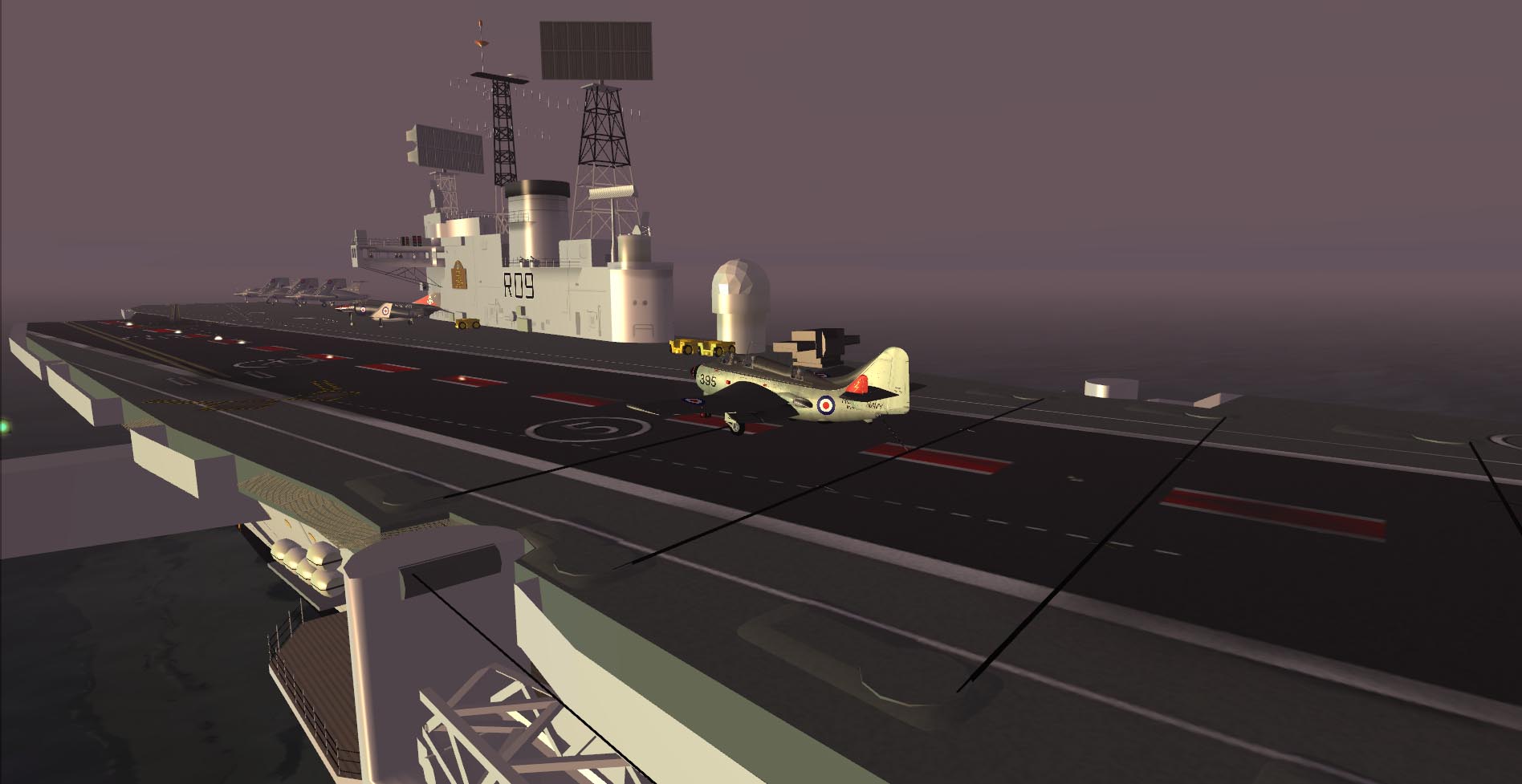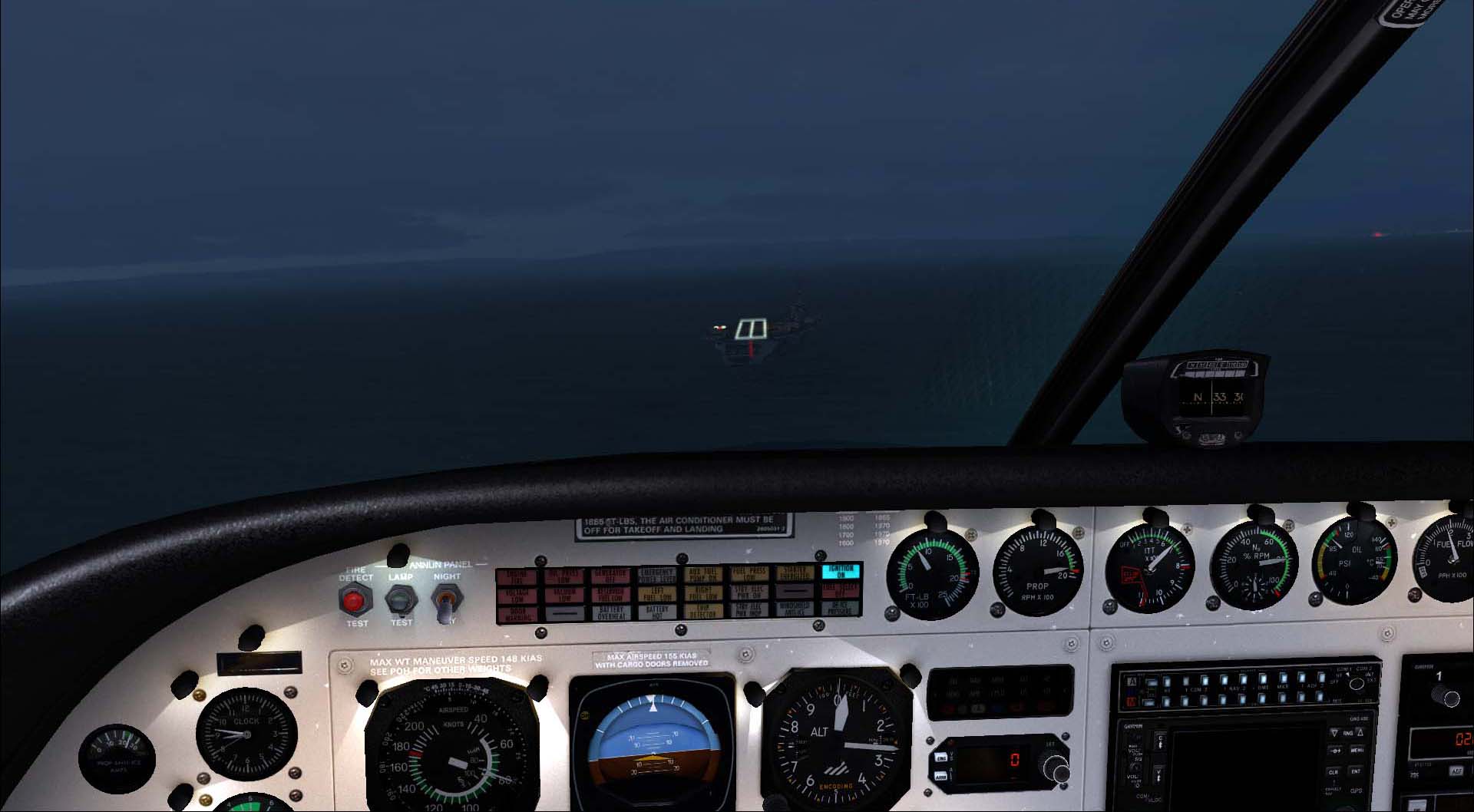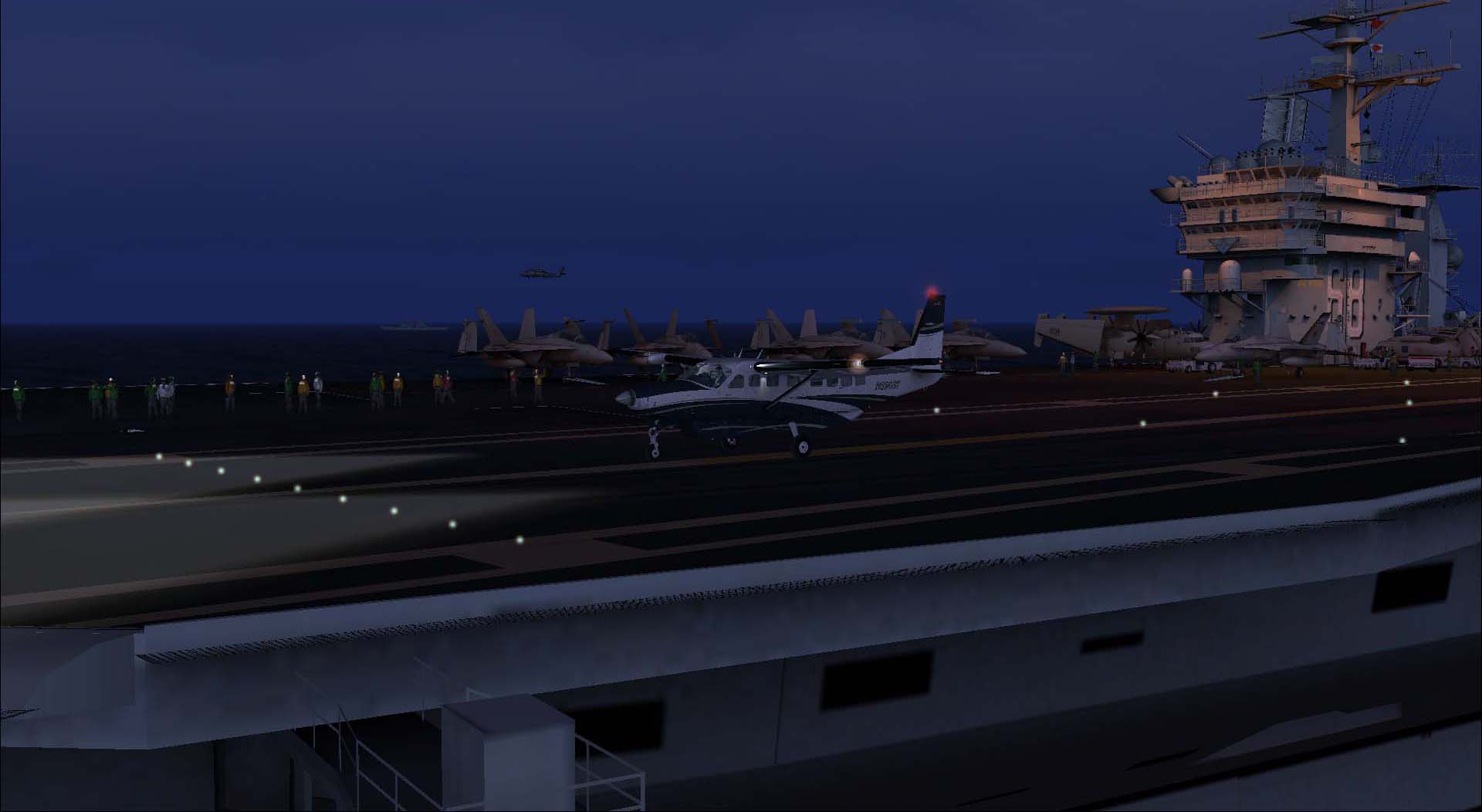 SEA VENOM Approach to Nimitz at WAYPOINT BEGTO North Isle of Wight in Solent.
SEA VENOM on new server -
UK Dedicated. (Look at them all over at Bournemouth :)

FSX FREE FLIGHT 2011
T-45 GOSHAWK - WOW that was difficult as it has got dark in the UK Dedicated Server. This aircraft comes with extensive radio aids to help find and land on the carrier. See Landing Page for TACAN ILS frequencies. I never use them myself. Its far more satisfying to try and succeed without using them. I am confident I could teach a well mannered average chimpanzee how to land this using the navs tho :P.
It was a very foggy evening in UK Dedicated server this evening.. The Ark Royal only has the centre line lights to help on foggy nights.
Carriers are not just for the carrierborne - A Cessna caravan makes a night approach to Nimitz for an unarrested landing - be ready with those brakes and reverse prop pitch and keep calling out my height.
Safely on deck with lots of spare room, I don't know why they bothered launching that 'guard' helo over there for.